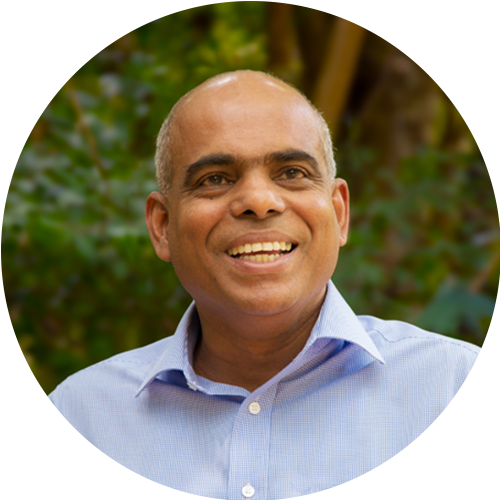 Scientific Panel
Dr. Darshi De Saram
PhD, MTech, PgDip (Const Mgt); BScEng (Mech); MIM (SL); MASHRAE
How intelligent beings naturally learn and improve: Reflective Practice and Metacognition are among Dr. D. Darshi De Saram's interests. He endeavours to:
Change the focus of management to natural ways we work and learn.
To bring back attention on management aspects that intelligent beings naturally feel, recognise and synthesise, but often ignored in today's management trends.
He promotes everyone to think beyond systemic cause and effect rationality to appreciate: Complexity and Chaos, Evolutionary Dynamics, Bandwagoning, Spontaneous Self-organisation, Sensitivity to Initial Conditions, Perceptual Reorganisation, and so on.
Darshi pioneered the application of the Critical Incident Technique (CIT) in construction research. Developed an alternative to the process-based approach for evaluating the quality of professional performance. He conducts qualitative research into Organisational Dynamics and Complexity.
With a Mechanical Engineering background, Darshi joined the Construction Industry to handle Mechanical aspects of Construction. His work soon expanded to Coordinating and Managing Electrical and Civil work aspects as well, where he actively reflected on experiences to maximise learning. Darshi observed challenges in Coordination and Management, leading to failure in applying technical knowhow, thus projects losing opportunities to deliver benefits. This interested him to focus his postgraduate research on Quality of Coordination activities during the Construction process.
He worked in varying roles in different regions across the world. Darshi brings construction experience in commercial, residential and industrial building, MEP, plant erection, external mains, and highway, across multidisciplinary, culturally diverse, and transnational contexts. He accumulated wide experience being active in: design, maintenance, manufacturing, marketing, research and teaching; Multidisciplinary and Multicultural Experience.
Darshi taught at the Native American educational outreach programme 'Pre-Engineering Educational Collaborative (PEEC)'. He achieved the award 'Advanced Communicator Gold' at Toastmasters International.
Putting a smile on another living being's face, is what makes Darshi happy. He pursued a variety of hobbies: Swimming, Photography, Aero Modelling, Kite Flying, Bird Watching and Bee Keeping.