Surface tension is the tendency of fluid surfaces to shrink into the minimum surface area possible.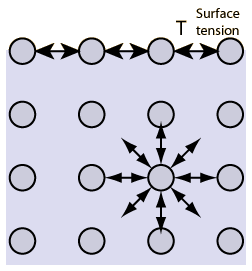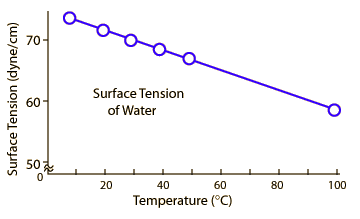 It has been observed that surface tension depends on the temperature of the liquid, as an example values for water are depicted in the figure below.
Can this phenomenon be explained better by considering both gravitational repulsion and attraction forces?