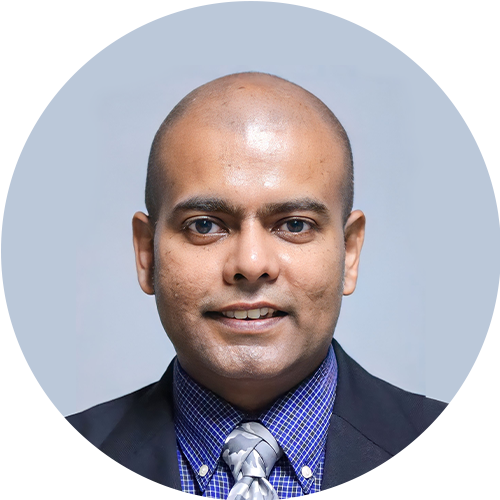 Scientific Panel
Dr. Asanka Pallewatta
PhD (Denmark), MEng (Japan), BEng (Japan) Diploma in Diplomacy (Sri Lanka), Diploma in Fashion Design (Sri Lanka)
When a widely held idea does not have proof by either evidence or logical explanation based on so called 'science', it is commonly labelled as a 'myth'; at times as either 'rubbish' or 'nonsense'. But, when there is some kind of proof by either evidence or logical explanation, it is accepted as 'science'. By such arguments, concepts are pushed into two extremes; often obstructing detection of subtle phenomena. Lt.Col. Dr. Asanka Pallewatta has strong interests in exploring unseen facets of these two extremes. Having a strong research background in nanotechnology, Dr. Asanka's passion is venturing into either less explained or under researched or unexplored areas of knowledge; such as parapsychology, cultural heritage.
In the field of fashion photography, Dr. Asanka is a recognized professional photographer. He started photography as a hobby in 2000, after moving to Japan as a Monbushō scholar. He has stepped into the field of fashion photography in Denmark, from Copenhagen Fashion Week in 2011.
Dr. Asanka is a person with many hobbies. He loves travelling, and exploring various facets in different cultures. That made him so passionate of linguistics as well. He does professional interpretations and translations, mainly between Japanese and Sinhala languages. Since 2019, he is doing ICT based visiting lectures in the Japanese medium, for the Department of Modern Languages, University of Kelaniya.
Currently Dr. Asanka is working as a senior lecturer (Grade I) at Gampaha Wickramarachchi University of Indigenous Medicine; the sixteenth state university in Sri Lanka. He is also serving as a consultant in Total Productive Maintenance (TPM), and has introduced TPM as a professional subject in Technology curricula in Sri Lanka. With Dr. Asanka's expertise in Learning Centred Education and education pedagogy, he has designed two complete degree programmes: BHSc (Hons) in Biomedical Technology, and BHSc (Hons) in Health ICT. Both the degree programmes, now functioning very successfully, were designed and UGC approval obtained within one year; which is a great feat.
Dr. Asanka is into diverse artistic fields such as Sinhala poetry, Japanese traditional ink painting, Indian classical music. With the sharp senses developed pursuing fashion photography, he enjoys both the beauty and the depth of anything. He always strives to learn something from anything; builds on both the depth and breadth of knowledge and experience; broadens horizons and stays humble. Dr. Asanka's contribution to the team is measureless!