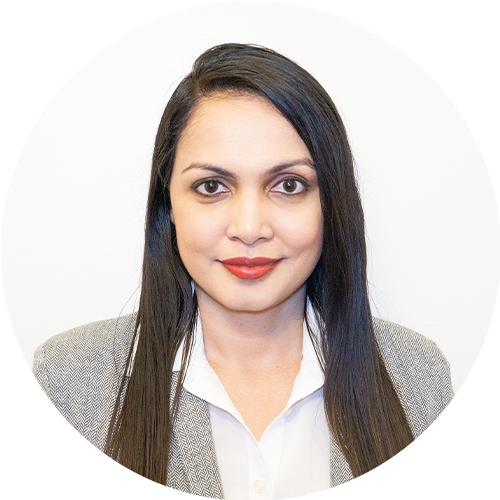 Program Manager
Deshani Amanda
BSc in MIS( Ireland)
Serve the world to the best of ability; make it a better place; help people and organizations achieve greatness!  Such are the raison d'etre of Amanda Gamage, with a mission to: "Build amazing teams to overcome challenges!"
While working with world's top entrepreneurs and industry-leading visionaries, she has gained a deep understanding of success and witnessed rise and fall of great leaderships.  For this reason, Amanda endeavors to help others discover and nurture the leadership within themselves, while learning from experiences each day brings.
Growing organizations with trust and dependability, Amanda takes pride in.  She gravitated towards improving the quality and efficiency of processes, and contributing to solving the world's problems by applying science, technology and humanity.
Amanda is an entrepreneur, servant leader, software professional and shift left advocate for multicultural software development teams building world-class products.
In her spare time she loves volunteering for good causes, reads self-development books, spends time with trees and birds, explores nature, takes photographs, enjoys meeting new people and hearing new perspectives.  Cooking, gardening, art and digital content creation are her passions as well.
To be truly successful and live a legendary life, Amanda believes that one must be in balance with all aspects of life.  Being of service is a big part of that balance, thus wants to be a living proof of such values and inspire others in her journey.  Believing in people and their goals, Amanda would bend over backwards to help others' dreams come true.  Her acuity for staying organized and making everyone's lives easier brings a genuine joy of taking burdens off her teammates.  Amanda's services to the NextGenPhysics team is incalculable!